Don't think to build a open environment, no cubicle can flaunt "office" personality.
The office is a place where to spend eight hours or more a day,
Function and comfort, not something to real free, open, sharing, entertainment,
How can you keep your real people, capture your heart?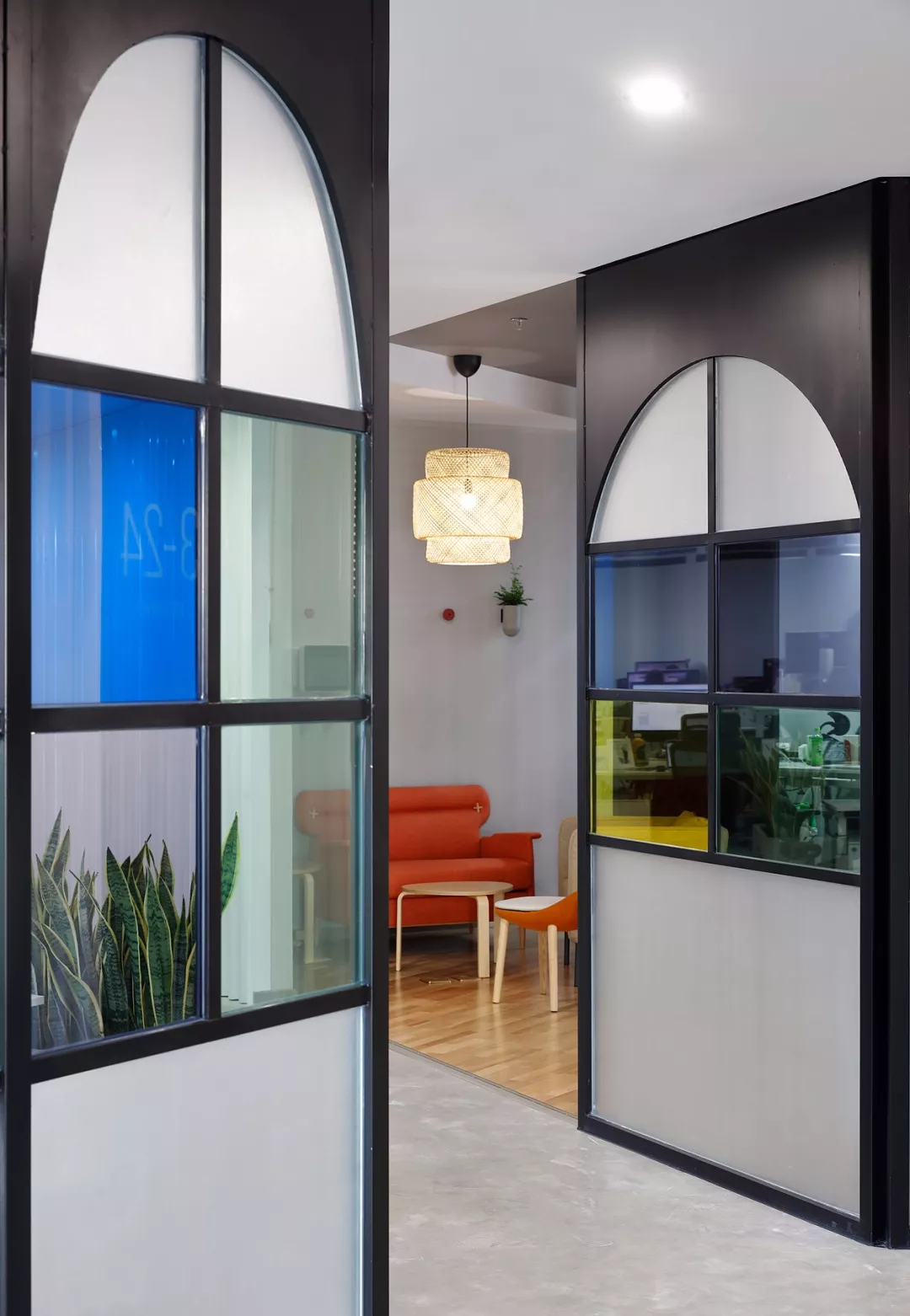 Bathroom, gymnasium, yoga room, maternal and child room, capsules, the starry sky ladder cinema…
These traditional pie eye has nothing to do with office space,
Accent to appear in the fluent English said the opening of new offices,
Fluent in English, the current domestic leading AI education company,
Owned by the same APP has more than 70 million registered users,
Independent research and development of AI teacher three times can improve the user's English learning efficiency.
Compared to the "office", fluent in English said friends more nickname here for fluent "planet".
Here, office, living and fun into one place,
Here, fluent in English said the brand spirit of perfect,
Here, fluent in English said little brother sisters miss you out to play.
---
Yangpu district long si 5 creative industrial park entrance, a row of broadly under the tree shade, fluent said new home is located in the Shanghai headquarters.Appeared in front of you the three layer was the old Shanghai textile machinery factory site, the visual impact of the collision of old and new modified burst into – carefully repair Shanghai largest Mosaic wall is retained in the last century mark, throughout much of that black corrugated plate "container", highlights the industry of new era.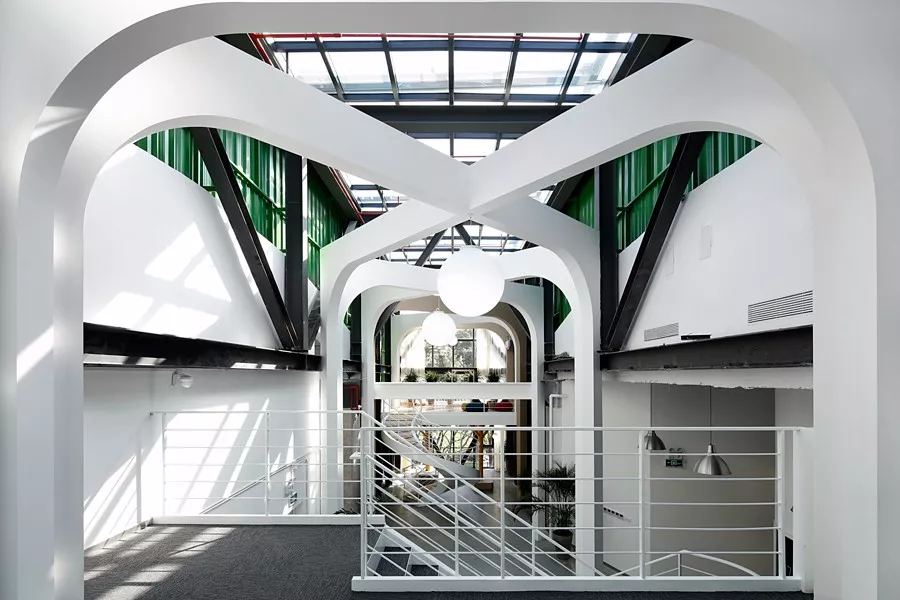 Fluent English said the layer 2 and layer 3, was the independence between 2 crane workshop, in the architectural and structural remodeling, is connected to merge into a whole piece of space, in the early years of the crane beam is transformed into strips join the propylaea of the north and the south, more like strips of space-time tunnel: looked around when you are standing on the propylaea, the steel frame, beams, doors and Windows, pipes, cement floor, all seem to old factory original shape;When you come into office through the propylaea, the but again immediately into a vibrant modern fashionable world.The project by designer Han Qiuying leading, with "art & old Shanghai" as the theme, showing a gallery of fluent said.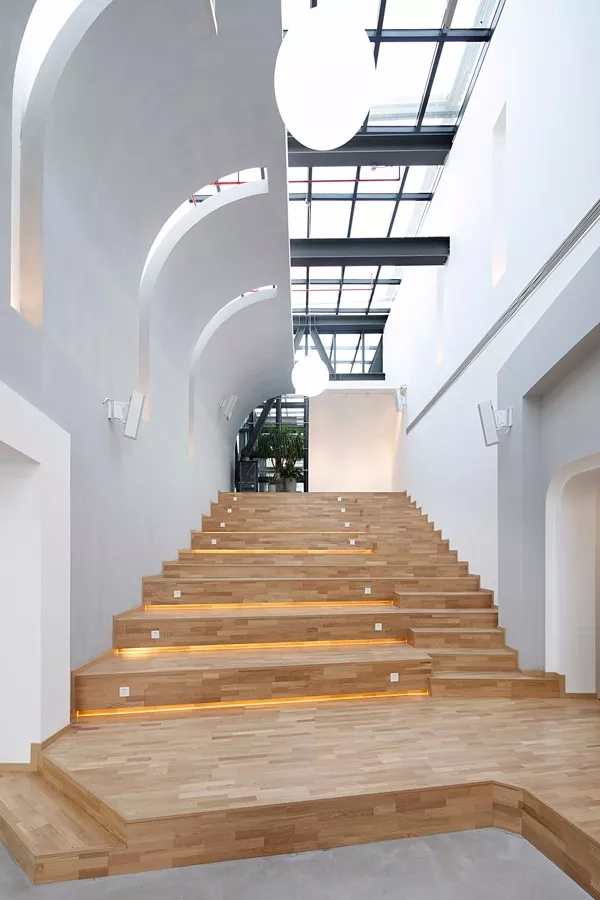 Extensive space, main entrance is located in the 3rd floor., walking out here on the elevator, turn a corner, 8.4 meters high umbrella arch straight into the eyes, the first time let you be suddenly enlightened, also make you deep impression.A lot of natural light easily penetrate glass roof fall in, irradiation on the white glass facade, is clean and bright and easy connect fully, as if stay indoors can also breathe the fresh air outside.
Under the sky cloud, the log ladder that can hold 300 to 400 people, make English fluently said Friday TGIF (' thank God it 's Friday) freely share will be more free and easy.Before the weekend afternoon, friends to eat the magical geek administrative girl just looking for snacks, listening to the people around or industry higher-ups various interesting sharing, open imagination, chat, let the mind drifted flying around, suddenly feel the world which have not solve the problem, which have played out of Johnson.
Walk through the entrance area, black and white and gray tone workspace appear in the eyes, open your desk and ergonomic office chairs lined his line for the unit with the department, there are green plants adorns meantime.Was lost, line feeling is very plain and neat space, and convey to sculpture combining with the design of modern and contemporary art.Whether a large open space Settings, or applied on the surface of the glass wall, or is the area between the hollow out partition design, is to encourage and guide the communication and collaboration between friends.In addition is of considerable interest, if you also find a bit more notice many partition metope chose white corrugated board, not only cool feels dye-in-the-wood, also with the facade of black inside and outside the "container" echo, xingshenjianbei, show the beauty of the adjust measures to local conditions.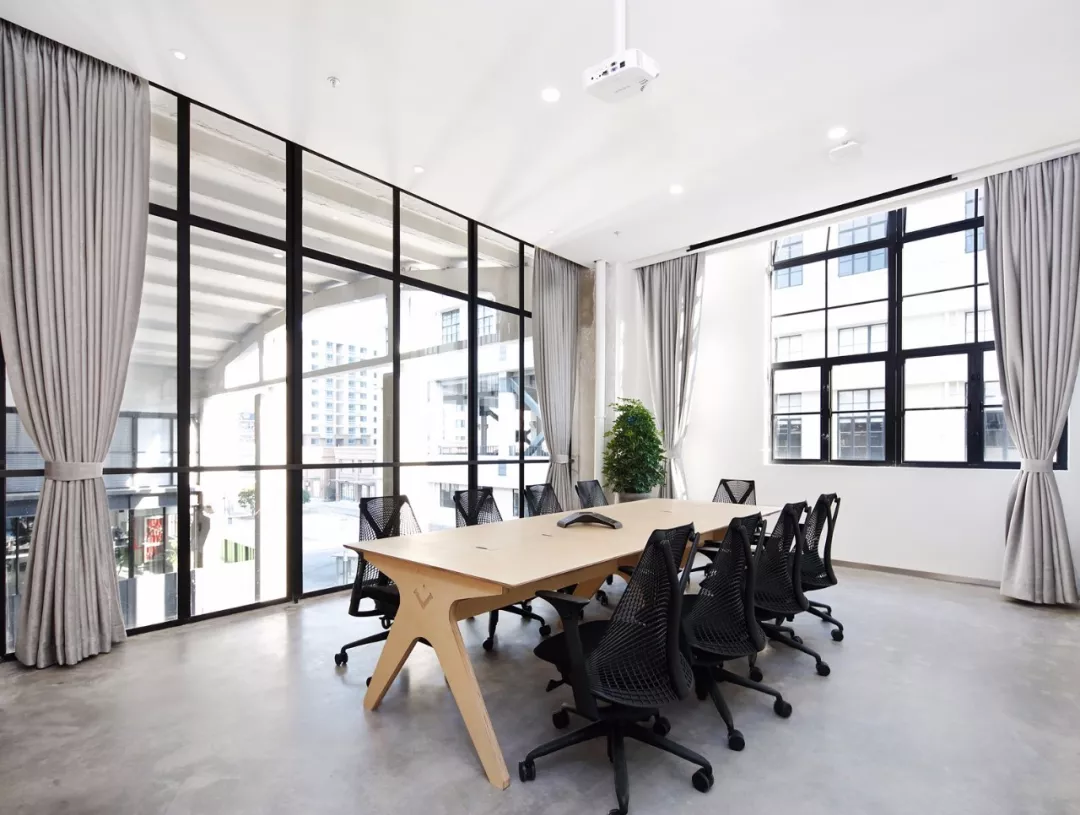 When you have a thorough understanding of the heart want to go to see the office space, the more serious did not want to, but will all the way in this constantly and represented by capsules of atypical office space head-on.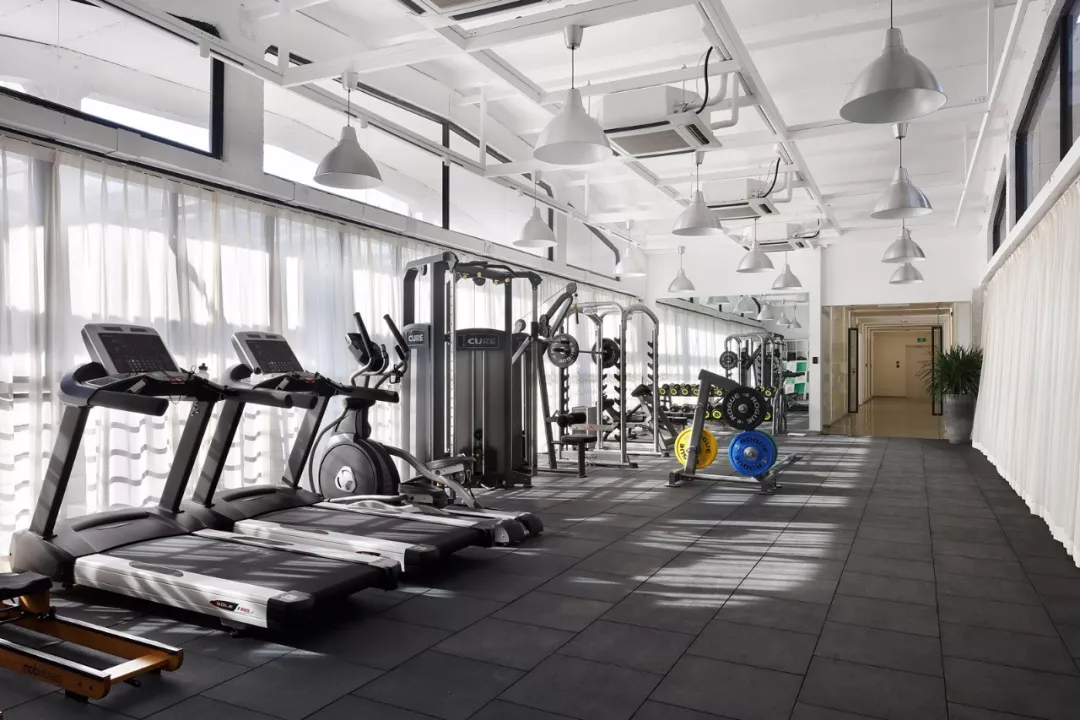 <The gym>
On both sides of the big good space to open the window, the air and sunshine, treadmill, elliptical machine, rowing machine, spinning, tension devices such as training, to professional small gym.Please put aside your misunderstanding of academic science and technology male thin fragile, fluent in English said little brothers nine times out of ten are developed aspires to be a head, limbs also developed sunshine cool man!Don't like the small instrument class sports brothers, can also go to yoga meditation room and miss sisters do sections yoga to relax together.Be placed on the third floor in the interlayer space of yoga room, concealment and purity.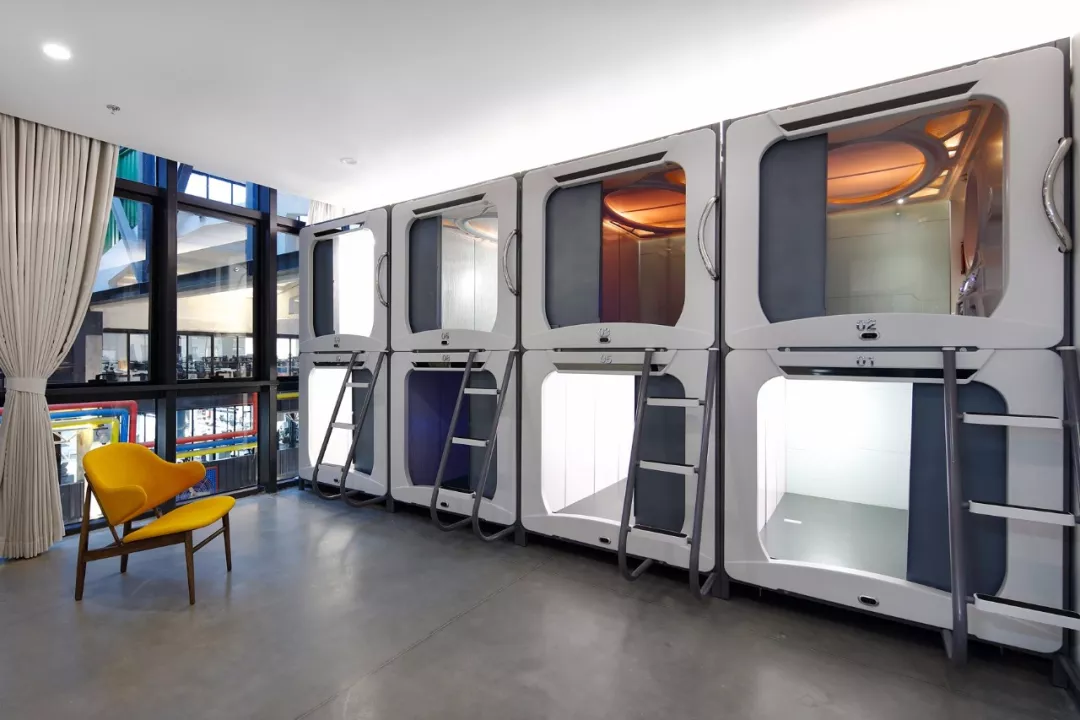 <Capsule apartment>
Capsule apartment here, surprised out far more than one or two people of the chin.Tired, tired, sleepy, or just want to find a little space you alone, can pick up your staff card, gently brush capsule apartment door lock.Inside this quiet and spacious, with fluent English say little brother personally observed, even four people sit down to play poker, space also more than sufficient, SHH…!Oh, yeah, the gym, before bed, also can go to bathroom take a shower, clean and comfortable.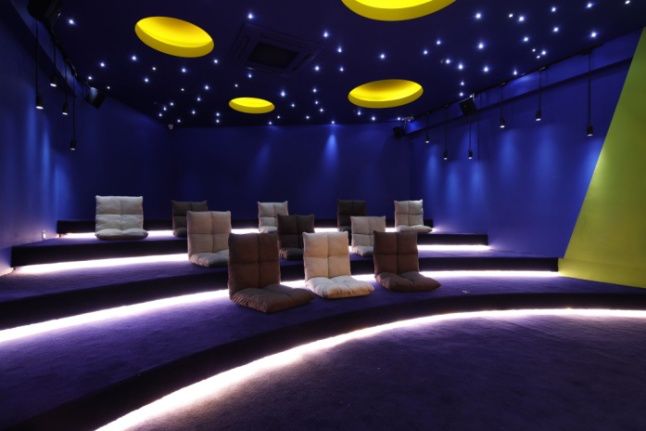 <The starry sky ladder cinema>
This is the founder and CEO Wang Yi classmates in designer there at the idea.A clear blue sky, with the stars, like magic, coupled with professional sound-absorbing wall, absolutely is the first choice for lunch break the movies!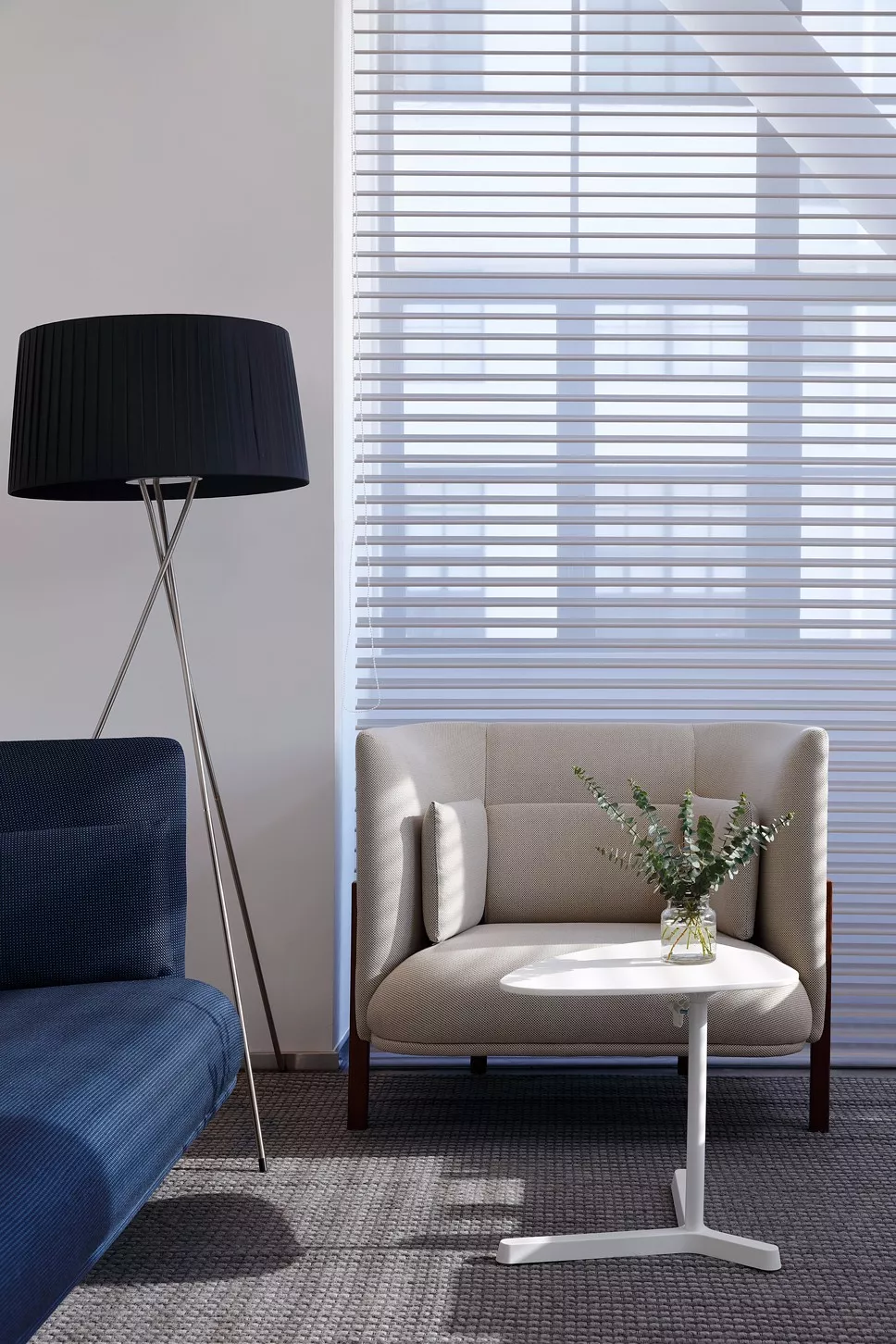 <Rest area>
Rest is not equal to the above space is rare rare, but fluent English said the existence of the rest area is not a poser, ottomans, lazy chair, bench…Various configurations of comfort is also worse than home.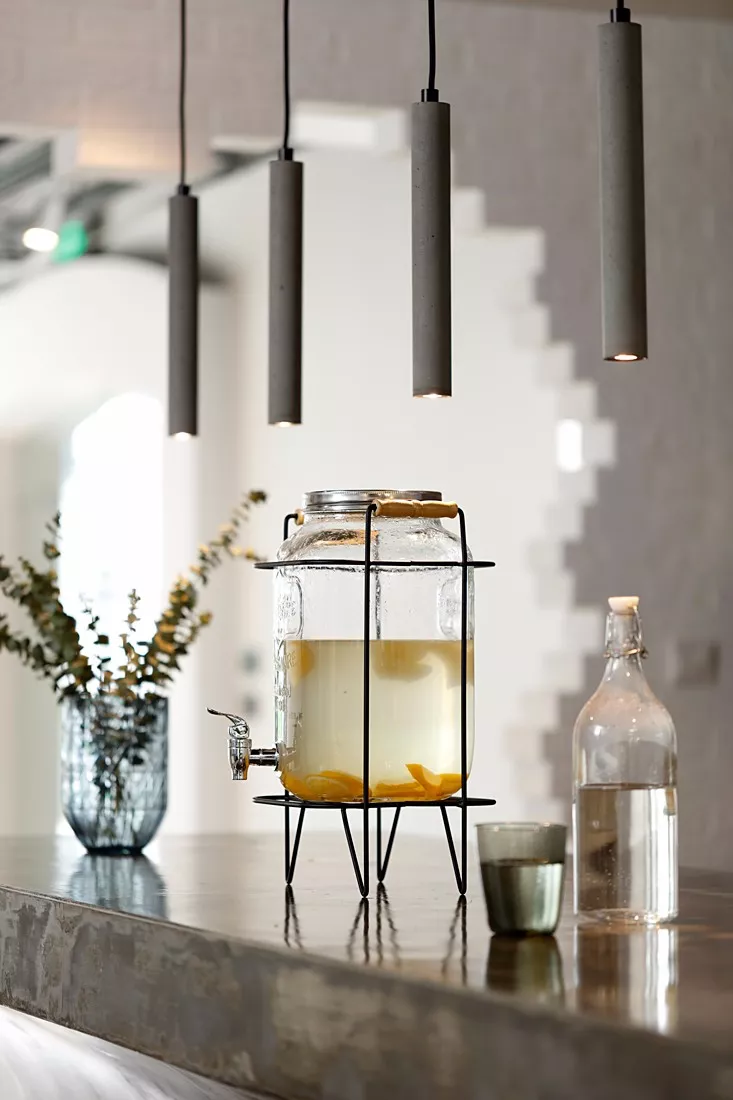 <Tea area>
With the modern office space between tea, here is a cinch.Each floor is equipped with several tea area, and all kinds of strange snacks and drinks in the goods is enough, is yours.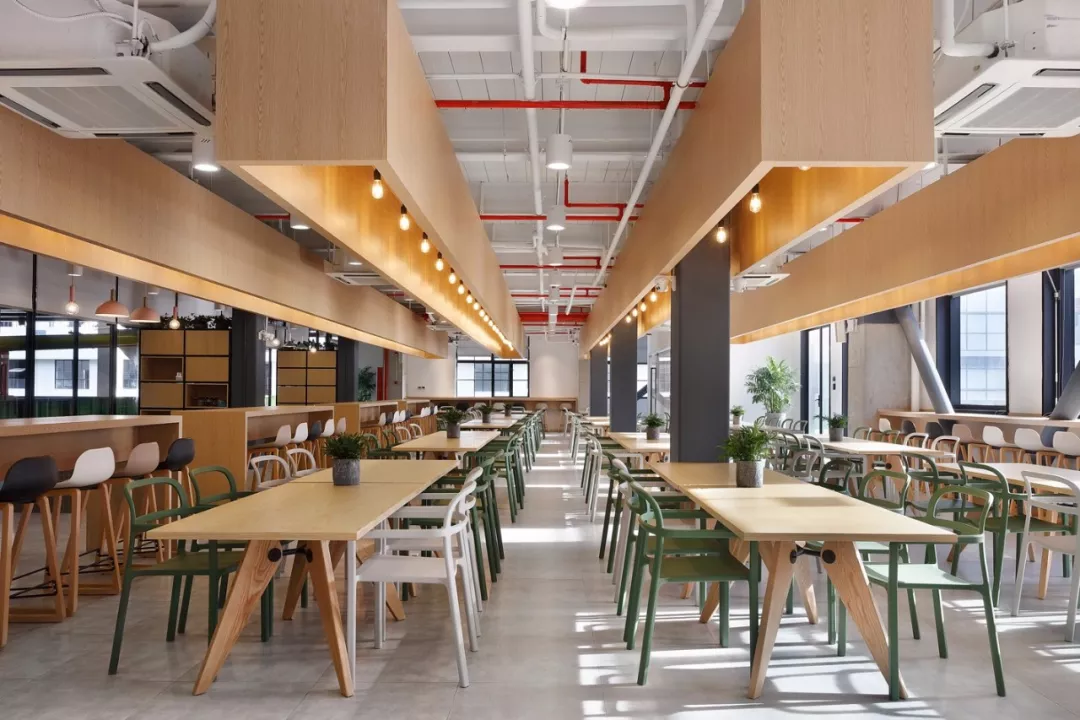 <The restaurant>
Good furniture design, type of space style, and supply the early, middle and late meals, coupled with the chef aunts craft and ingredients often last day, than "dining room", here is called "the restaurant" more deserves it!
More surprisingly, fluent English can also be said with Eva to work – is this time can not make good benefits.Close configuration of maternal and infant room, let more diapers, coax sleeping, nursing.Though the fluent English friends said the average age of only 25 years old, but believe that before long, maternal and child room will be prosperous.As for specifically designed for babies children's play area, old friends can now go to swing swing, ride a pony, relive childhood years.
…………
This in-depth "heartland" along the way, each after A workspace, would be A solution of the door, as if the space-time door of doraemon, before you open it, can not guess what's behind the door waiting for you.Isn't it?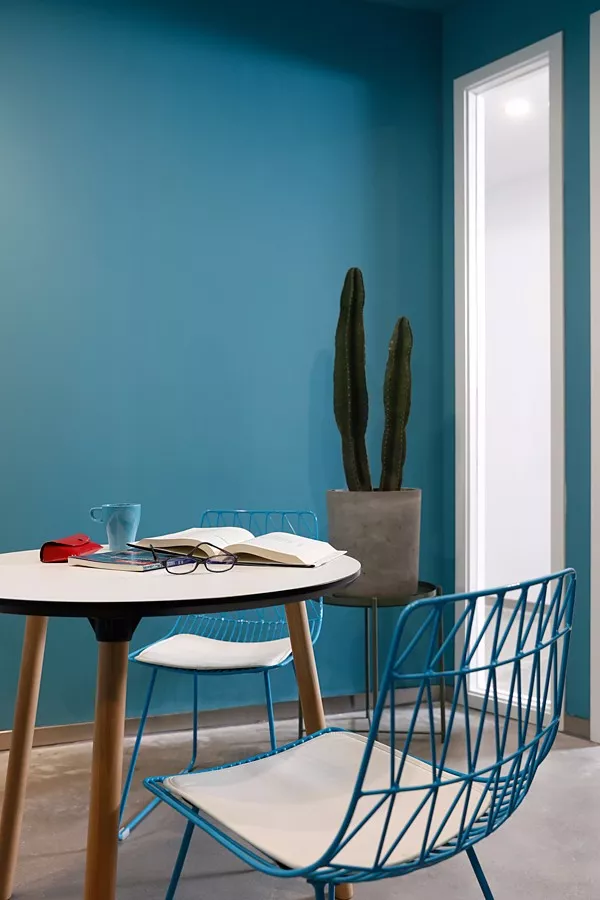 Someone said, "see words such as", we say "see home as a man".
You see, is fluent in English said new home.
This is the place where a dynamic, open,
Here is the place where a particular about freedom, personality,
Here,
Traditional restrictions were lifted,
Communication barriers are offset,
Many incredible innovation will burst,
Many practical ideas will fall to the ground in time,
As fluently speak English friends folk slogan: simple focus, with curiosity, result oriented.
Project design: FIVE SENSE design office.
The article is from: 2018-01-22 universal design.